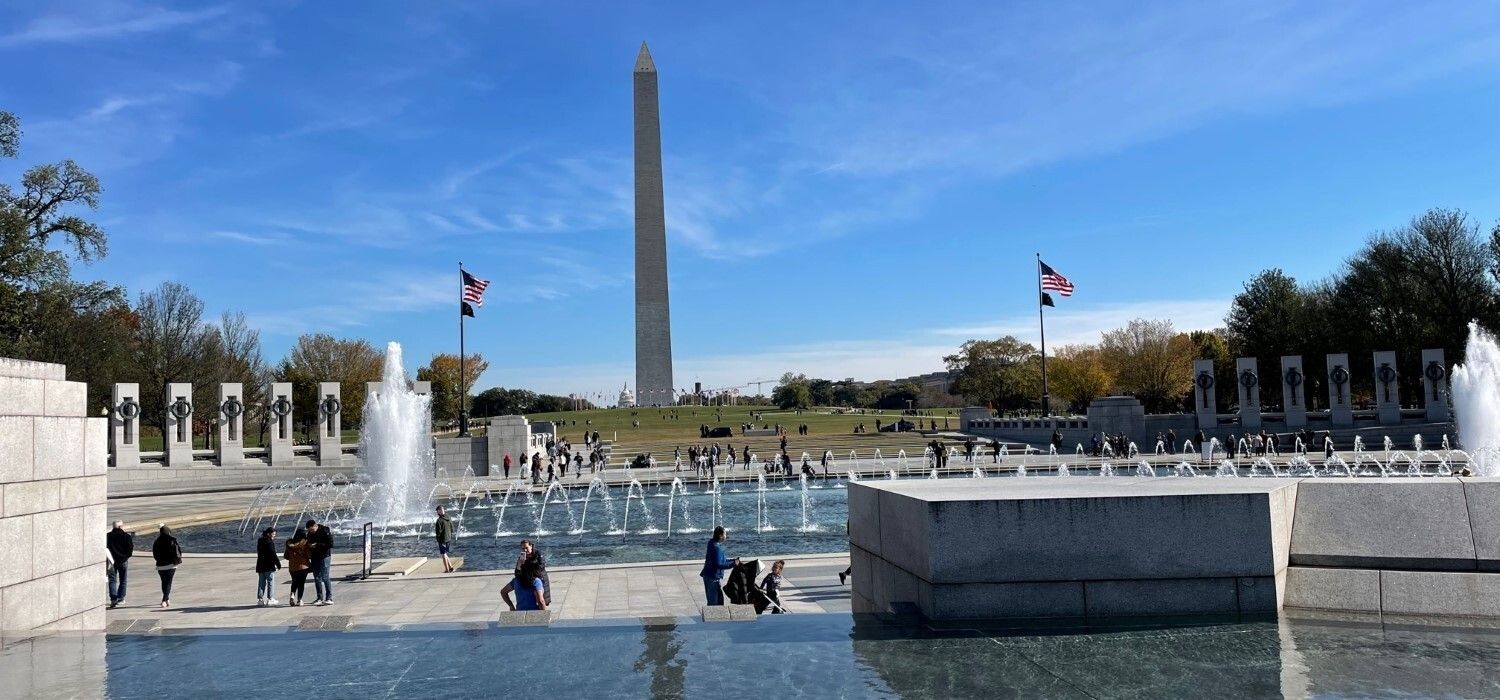 5 Days of Cycling Amidst Spectacular Architecture, History, and Natural Beauty
Whatever your opinion of Congress or the state of our national politics, there's no denying that from an architectural and urban landscaping standpoint, our nation's capital is one of the most majestic and beautiful cities in the world. From our single hotel for the week, located safely and securely on Joint Base Myer - Henderson Hall, home of the U.S. Army's 3rd Infantry (Old Guard) which presides over Arlington National Cemetery, we will enjoy the region's extensive network of bike paths and trails to marvel at magnificent marble memorials, monuments, statues, gardens, museums, natural vistas and more.  We'll allow plenty of latitude for you to explore your particular interests, whether it's the Museum of Natural History, the U.S. Mint, the Spy Musuem, Smithsonian "Castle", the National Gallery of Art, Air & Space Museum, the National Botanical Gardens ... so many choices!  Over the course of the week we'll cover lots of ground and explore the Capitol region from the vantage point of these trails:
1. Major Memorials, East & West Potomac Park and the National Mall
2. The Mount Vernon Trail (including a tour of George & Martha Washington's estate)
3. Virginia's Four Mile Run and the Washington & Old Dominion Trail 
4. Rock Creek Park with optional visit to the National Zoo
5.  The Anacostia River Trail exploring the City's revitalized southwest waterfront
Choose from two dates:
  •   April 30 - May 5
  •  May 7 - May 12
Included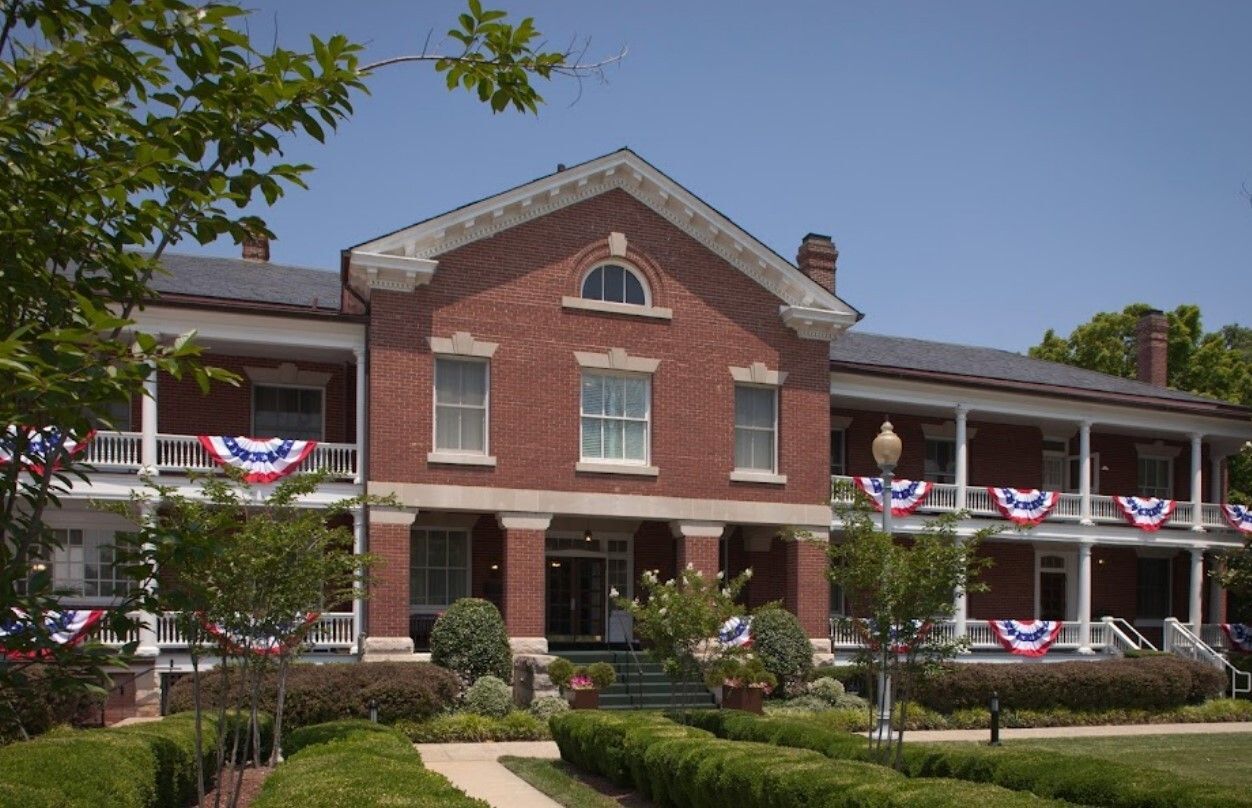 IHG Army Hotel Wainwright Hall on Joint Base Myer - Henderson Hall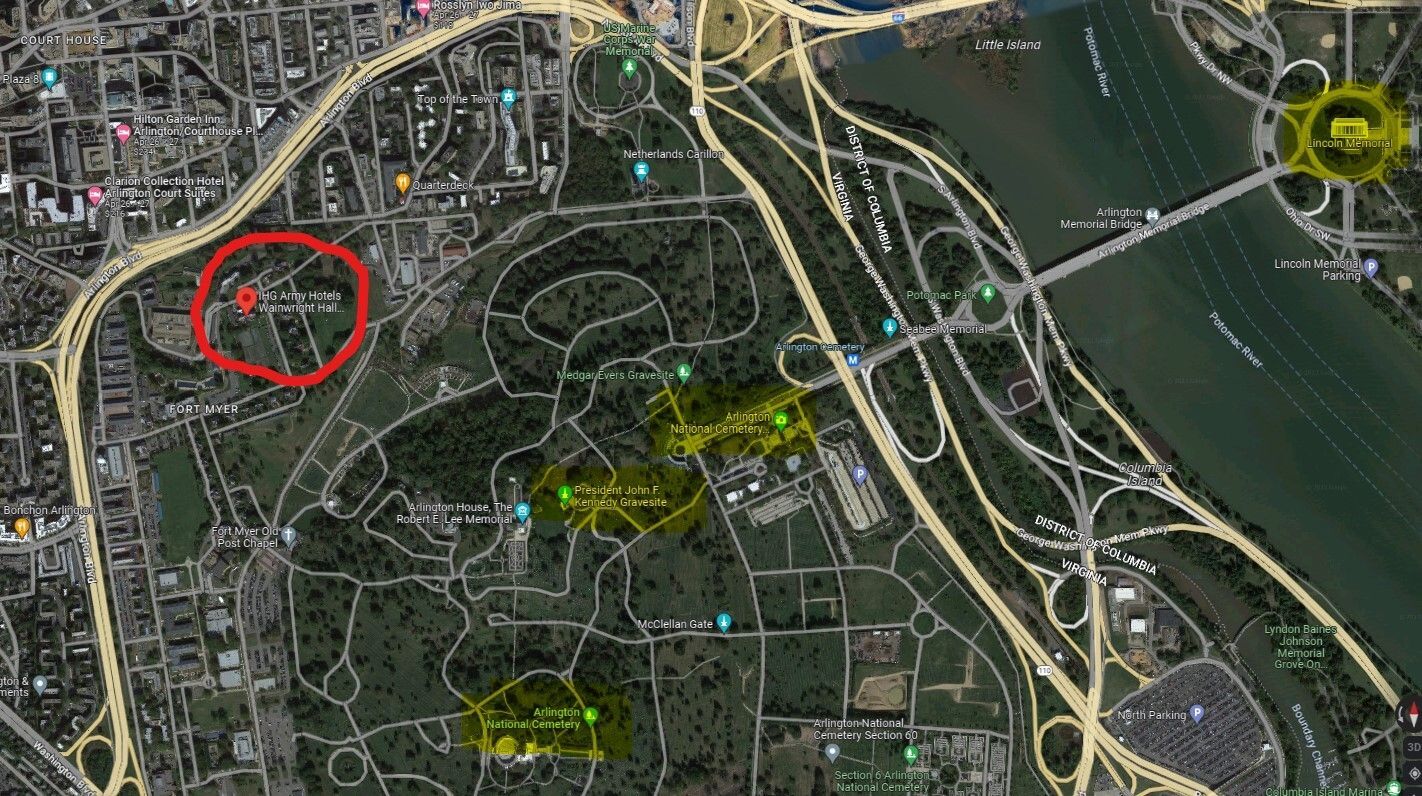 Location of IHG Army Hotel Wainwright Hall
5 nights' Accommodations in a hotel located on the quiet, safe oasis of a mililtary base just minutes from the Potomac River (online, advance completion of Drivers License info security screening required)
Hotel shuttle service from/to the Rosslyn Metro station (1.2 mi away) and Reagan National Airport (4.5 mi away) (Limited hours)
Area-knowledgeable and cycling expert tour guides
5 Breakfasts, 5 picnic lunches, 3 dinners
Gratuities for included meals and accommodations
In-ride drinks and snacks
Van support
Detailed maps and itineraries
Admission to George Washington's Mount Vernon estate
Admission to all National Park Service-operated monuments and museums (your tax dollars at work!) 
---
Not Included
Airfare/transportation to and from Washington DC /IHG Army Hotel
Alcohol with meals
Items of a personal nature such as laundry
Gratuities for guides
Travel Insurance (please purchase!)
Pre-& post-trip hotel (Saturday / Friday nights NOT included)
Bike rental
---
Itinerary
Day 0

Arrive in the DC area on your own schedule; Hotel check-in time is 3:00 p.m. We'll gather in the lobby at 5:00 p.m. to meet each other and discuss the week's itinerary, rules and recommendations for riding safely, and answer any questions you may have. We'll then jump in the van for a short ride to a nearby restaurant.

Day 1

Today we'll pedal into the heart of DC, cycling out the back gate of Fort Myer, stopping for a visit to the Iwo Jima Memorial before crossing the Arlington Memorial Bridge, past the Lincoln Memorial and heading into West & East Potomac Park, all the way south to Hains Point. We'll then return north toward the Mall, stopping at the Jefferson Memorial. After a picnic lunch, you'll be free to explore the other monuments, museums and memorials that line the National Mall (or are just a few blocks from it) - you can't possibly do it all in a day, or even a week, so do your research in advance and come with a plan! Your Tour leaders will be nearby, should you have any questions or need anything you can't find.

Biking Miles: 15 -20 depending on your interests and ambition!

MEALS INCLUDED: Breakfast, Picnic Lunch

Day 2

Today we'll again leave the hotel on our bikes via the same route but continue south along the Potomac River on the wonderful Mount Vernon Bike Trail to ... George & Martha Washington's Mount Vernon Estate. Ticketed entry is included in your Tour price.

After enjoying the various available tours, riders may either return to the hotel by van or make the return ride on the Trail. Either way, after passing through it on both our southbound and northbound rides, then showering and changing at the hotel, we'll return to Old Town Alexandria for the evening including dinner on your own.

Biking Miles: 18.5 miles each way, but very flat

MEALS INCLUDED : Breakfast, Picnic Lunch.

Day 3

Today we'll tour some of the Arlington County "urban countryside" via the Washington & Old Dominion Rail Trail, out to Reston Town Center and back.

Biking Miles: 40
MEALS INCLUDED : Breakfast, Lunch, Dinner

Day 4

Today we'll head back into DC on our now-familiar route, but head north at the Lincoln Memorial, past the Kennedy Center and into Rock Creek Park. You'll hardly believe you're passing through the heart of the densely populated nation's capital via this lush urban canyon. Anyone who wants to can stop and spend some or a lot of time at the National Zoo; others may continue north through the park as far as the Juniper Trailhead.

BIKING MILES: 26 max.
MEALS INCLUDED : Breakfast, Picnic Lunch, Dinner

Day 5

On our final morning in DC, we'll take the van & trailer with bikes to other side of the city to explore the revitalized Southwest waterfront area, home of Anacostia Park, the Washington Navy Yard, and MLB Nationals Stadium.
We'll return to Joint Base Myer - Henderson Hall after we enjoy our last picnic lunch and say our goodbyes.

BIKING MILES: 15 -20
MEALS INCLUDED : Breakfast, Picnic Lunch
---
Difficulty Level: Moderate
Nearly all the trail surfaces we'll ride during the week are paved asphalt; however the paths surround the National Mall are packed gravel. Some urban riding is to be expected, i.e. a few street crossings, curbs, grates etc. Being springtime, we could encounter some wet and/or muddy patches in places like East & West Potomac Park, Rock Creek Park, and along the Mount Vernon Trail.
Suggested bicycle: Hybrids or Gravel bikes 
Suggested tire size for this tour: 28 - 35 mm
---
Pricing
$2,530 per person (based on double occupancy)
$525 – Single Supplement (extra price to have your own room)
$150 – Hybrid Bike Rental 
---
Your Travel Plans
For this tour we will convene at the IHG Army Hotel Wainwright Hall on the grounds of Joint Base Myer-Henderson Hall (formerly Fort Myer) between 3:00 and 5:00 pm on Sunday. The trip ends on Friday after our morning ride, last picnic lunch and return to the hotel, approximately 2:00 p.m.. 
Joint Base Myer-Henderson Hall is open to the public, but entry requires a security screening of your Drivers License information be completed in advance, on-line. Once you register, your confirmation email will include a link to the Army's Automated Installation Entry Visitor Website. Once you complete that form, you'll receive an email with a pass (similar to an Airline boarding pass) that you'll print out or have on your phone to show at the gate. 
If you are driving, you'll drive to the Base, show your Security pass, and proceed to the hotel.  Parking will be free, safe and secure all week!
If you are flying, choose Reagan National Airport -- it's just a little over 4 miles from the Base. The hotel has a shuttle on Sunday available until 2:00 p.m, and on Friday until 4:00 p.m. It's also an easy Uber ride. 
We're available to help you with any questions!