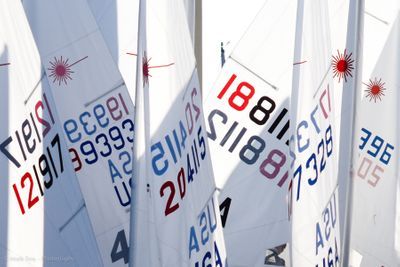 Bike with us in Sunny St. Pete! 
Originally scheduled for February 2021, this tour will be rescheduled.
Meet us in the "Sunshine City" for our latest bicycling adventure, a HUB TOUR in St Petersburg, Florida. This 4-day intensive tour features great cycling on paved paths and quiet streets, with ample time to explore on your own some of the country's finest art museums and galleries.  Our downtown hotel is one block from gorgeous walkways that wind along the waterfront, past marinas full of colorful boats and through numerous city parks. Staying at one location for the entire tour makes the vibe easy and relaxed. 

HUB TOUR!   This trip is another of our latest tour designs. As a HUB TOUR, we will stay at the same hotel for all 4 nights of the tour, which has several benefits. First off, you are not limited to what type or amount of luggage you can bring. Second, you can bring an e-bike or other non-standard bike, since we won't be shuttling to different locations with our van and trailer. And third, this means you won't have to pack up each day and relocate to another destination. This will be a fun, relaxed tour in a location just brimming with points of interest and cycling opportunities. 
Tour Leaders: Mark and Colleen Troy 
Included
4 nights lodging
4 breakfasts
1 picnic lunch
1 dinner
sag support
daily cue sheets and maps
daily social hour!
---
Itinerary
Day 1

Meet riders in St. Petersburg for our introductory meeting and social hour.

Day 2

17 or 34 miles - Today we will bike 17 miles north on a fine portion of the award-winning Pinellas Trail, to Walsingham Park and the Florida Botanical Gardens. Lunch is on your own at one of the nearby dining options. After checking out the gardens, bike back or hitch a ride in the van to our hotel. Don't miss happy hour!

Day 3

18 or 36 miles - Today's ride is an out and back (18 miles one-way) from our hotel south to Fort DeSoto Park. We leave bustling downtown St. Pete on the Pinellas Trail through an urban setting decorated with beautiful murals. A few miles into the ride we turn south to bike the Skyway Trail, which passes through residential areas and along beautiful mangrove-lined wet lands. Frequently sighted wildlife include rosette spoonbills, egrets, herons and more. The path goes over several bridges before arriving at Fort DeSoto Park. There's plenty here to explore. Walk the beach, take a swim, or check out the fishing pier. You may want to shower off the sand/salt before making the return trip to our hotel, either on the bike or in the SAG van. Picnic lunch is included today.

Day 4

18 miles - For our ride this morning we will bike 18 miles through several waterfront parks, riding past magnificent homes along the docks of Coffee Pot Bayou and quiet residential streets on Snell Island. The architecture and landscaping are a feast for the eyes! We'll be making a loop and returning back into the downtown area. This afternoon you are on your own to explore a museum or do some shopping of your choice, or visit area attractions. Here are a few:
• Dali Museum - home to the largest collection of Salvador Dali's works (more than 2,400) outside Europe
• Haslam's Book Store is more than just Florida's biggest bookstore - new and used books on any topic.
• Sunken Gardens - Exotic birds and horticulture examples from around the world
• The Imagine Museum - hundreds of contemporary American studio glass works, including many by famed sculptor Dale Chihuly

We'll share stories and toast each other tonight over drinks at happy hour. Save room for dinner, included. Cheers!

Day 5

Optional mileage - Today we don't have any scheduled bike rides but checkout time is not until 11:00. You might want to retrace some of our previous rides or explore one of the nearby parks in St. Pete. We'll say goodbye for now; It's been a fun tour!
---
Difficulty Level: Intermediate
The riding on this tour is all on paved trails or streets. The trails are suitable for all bicycles. The trails are mostly quite gentle and the riding is pretty easy.
Suggested bicycle: Touring bikes, road bikes, hybrids
Suggested tire size for this tour: 28mm – 37mm (or larger)
---
Pricing
$1560 per person (based on double occupancy)
$480 – Single Supplement (extra price to have your own room)
$100 – Bike Rental (helmet, bike bag and lock included)
---
Your Travel Plans
For this tour we meet Monday, February 15, 2021 at 5:00 pm at Hampton Inn & Suites Downtown St. Petersburg.
Address:  80 Beach Dr NE, St. Petersburg, FL 33701
Phone: (727) 892-9900
The trip ends on Friday, February 19. 
If you are driving, there is a $16 per day fee (valet) to park your car at the hotel during our stay. 
---
Your Lodging Plans
Your night's lodging from Monday, February 15 through Thursday, February 18 is included. Your night's lodging on the day the trip ends (Friday, February 19) is not included. That night is at your expense and reservations for that night are your responsibility.
This form is currently unavailable. Try again later.